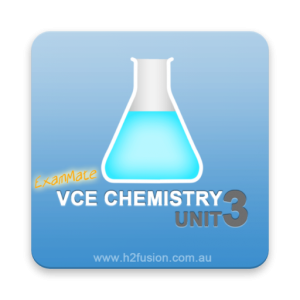 ExamMate VCE Chemistry Unit 3 – lets you quickly test your understanding of concepts in VCE Chemistry Unit 3 [2017-2021 Accreditation Period] and is an excellent study tool when reviewing topics and preparing for the end of year exam.
Combining the use of 396 flash cards and the Leitner system for sorting, this app becomes a powerful tool to identify where you may be having trouble to fine tune your study and to focus on these areas.
Released for both iPhone and iPad with high quality graphics and text flash cards.
Topics include
Fuels
Energy from fuels
Gases
Redox reactions
Galvanic cells
Fuel cells
Reaction rate
Equilibrium
Electrolysis
Examples